trust us for life
comprehensive medicine
extraordinary care
Caring for the Growing Needs of Our Community.
services
Our compassionate providers and staff are here to take care of women and children through every stage of life.
Dr. Ehama is accepting new obstetric patients. Her passion is providing obstetrical care based on sound practice guidelines. Dr. Ehama specializes in low and high risk pregnancy care individualized to your medical and personal needs. She has delivered thousands of babies and it is a privilege for her to care for this special part of your life.
As of September 1, 2019, Dr. Behrens will be retiring from obstetrics. She has enjoyed 29 years of providing obstetrical care for the Kenai Peninsula. In preparation for Dr. Behrens' retirement from obstetrics, Dr. Behrens will no longer be accepting new obstetrical patients.
Your Body
Keeping it Healthy
Gynecology
Well-Woman Preventative Exams
Our practice welcomes women of every age. It is our priority to establish a healthy relationship with our patients and provide preventive care on an annual basis.
Our clinicians will take the time to explain your contraceptive options. We offer oral and injectable contraception, intrauterine devices (IUD), as well as permanent sterilization (tubal ligation). We do not insert or remove implanted Implanon/ Nexplanon devices.
Breast Disorders and Lumps
Breast lumps and discomfort are a priority at our office. Our staff is committed to addressing your concerns in a timely manner. Please contact the office at any time with questions.
Sexually Transmitted Disease
Sexually transmitted disease screenings can be completed in the office, with either a swab and/or blood draw. Typically, patients are notified within 7-10 days of the results. In the event of an abnormal result, our staff will provide follow up information regarding treatment.
Preventive pap smear screenings aid in the early detection of several gynecological disorders. Evaluation and treatment of abnormal pap-smears can be completed in our office.
Gynecological Cancer Screening
Screenings are critical for early diagnosis of a number of conditions. Most screenings are completed during a visit to our office.
Abnormal bleeding/ menstrual disorders
Getting to the root cause of any disorder is always our priority. Let our providers work with you in determining the best treatment for your condition.
Pelvic pain can be debilitating. Our facility offers in-house ultrasound studies and exams for a comprehensive look at your pelvic pain and symptoms.
Endometriosis occurs when the uterine lining tissue grows outside of the uterus and subsequently can cause heavy bleeding and painful periods. Close collaboration with our clinicians can aid in helping you find relief in managing your symptoms.
Polycystic Ovarian Syndrome (PCOS)
Polycystic ovarian syndrome also known as PCOS is a multidimensional complex endocrine disorder that can affect menstrual cycles, fertility, weight management, hair and skin changes. There are many components to the diagnosis and management of PCOS including a thorough history and physical exam, laboratory tests and possibly a pelvic ultrasound. In order to adequately treat PCOS many other causes have to be eliminated with the understanding that treatment encompasses multiple appointments and follow up. The treatment is tailored to your underlying goals and other medical considerations.
Menopause can cause a wealth of side effects including hot flashes, vaginal dryness, mood swings and painful intercourse just to list a few. Our providers are here to help you manage this stage of life by offering a wide range of therapeutic treatment options.
Dr. Ehama specializes in the evaluation and management of pre-menopause and menopausal symptoms using conventional FDA approved medicines and bioidentical hormones. There are many different options for the treatment of menopause. Each treatment must be must be individualized to each woman with a full evaluation of her specific health history and the many symptoms that can ensue during the menopause years. In addition, there are strict contraindications that must be followed with any hormone treatment. One type of hormone treatment does not fit for all women. Bioidentical hormone treatment is one of the many options available.
Sexual dysfunction can be difficult to talk about. We welcome and encourage discussion about sexual dysfunction and can offer resources and treatment options.
Dr. Ehama specializes in performing gynecological surgery including hysterectomies utilizing the da Vinci robotic surgical system located at Central Peninsula Hospital. This high tech surgical system enables the surgeon to perform laparoscopic surgery utilizing a 3D high-definition camera and instruments inserted into the abdomen. The term "robotic" often misleads people. Robots don't perform surgeries. The surgeon performs the surgery by using instruments via a console located in the operating room. Utilizing the da Vinci system is less invasive with a shorter length of hospital stay and faster recovery. For more information please do not hesitate to ask your provider about this innovative and effective option for gynecological surgery. You may also visit davincisurgery.com for more information.
Your Family Is
in Good Hands
After your pregnancy, our clinic offers the convenience of continuing care for you and your infant.
Family Practice
Healthy babies begin with proper preventative care. We provide well child exams, immunizations and developmental screenings as your child grows. We are also here to help with coughs, colds, runny noses and any other health concerns you may have.
School age: Adolescents & Teens
As your child enters school, we continue to provide care. We offer kindergarten and sports physicals, as well as immunizations. Our staff is here to evaluate and treat acne, diet/ exercise concerns, depression and hormonal changes during the teen years.
Our staff offers a variety of services for women, ranging from employer physicals to colds, flu, and sore throats. We are here to help you monitor and manage chronic conditions including, but not limited to asthma, hypertension, and basic infertility.
Blood work can be completed in the office. Most abnormal findings can be addressed by phone consultation. Our office offers same day results for rapid strep and pregnancy tests.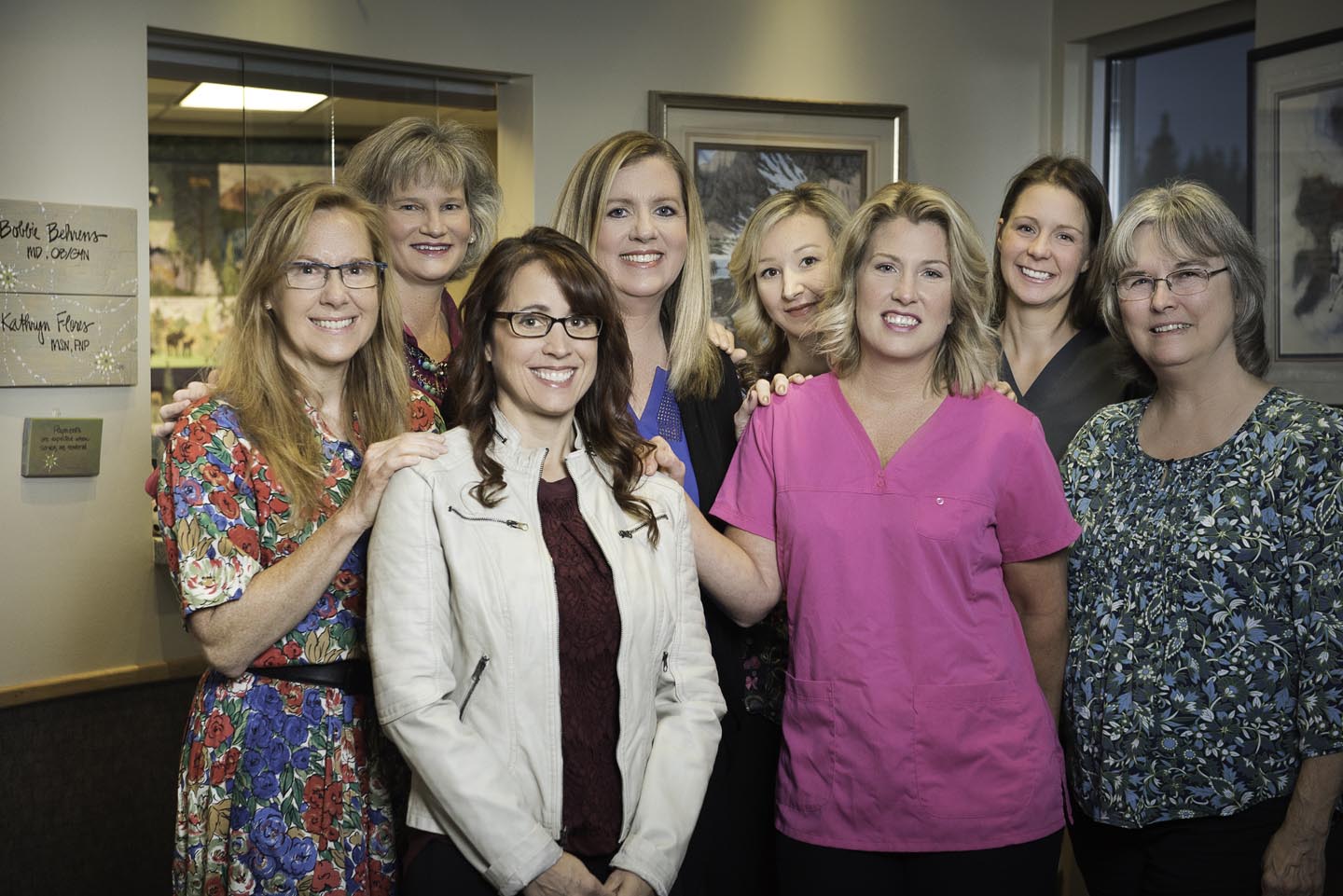 Request a Call Back
If you would rather us give you a call back when we get into the office go ahead and leave your basic information here.